Post by sdboers on Mar 7, 2015 16:18:49 GMT -5
Ok - as mentioned - here is the thread on a DIY PVC overflow. I built two of these this weekend - 1 for each of my larger tanks.
First off - here are the two links to the "King of DIY" videos that I used to construct mine. First video is the "how-to-build", second video is the "how-it-works". BTW - I highly recommend checking out this guy's videos. Tons of affordable, great DIY ideas for aquariums... Plus he's Canadian! What's not to love?

I went with 1" PVC just to ensure I never had any issues with the amount of flow. It increased the price a bit, but not by much. Total cost was under $30 for the overflow.
And now some pics of my build. Here are all the parts needed (6-90 degree elbows, 2-Ts, Plus the 1" pvc pipe itself).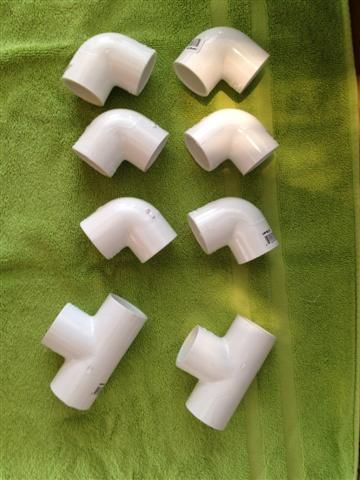 Cut 3 small lengths of pipe (about 2.5 inches each), and use them to glue together 3 sets of 2 elbows each:
Cut two lengths of pipe that are about 80% the depth of your tank (does not need to be highly accurate), and glue them into one of the Us you constructed above. One of these pipes will be on the outside of your tank - the other will be on the inside.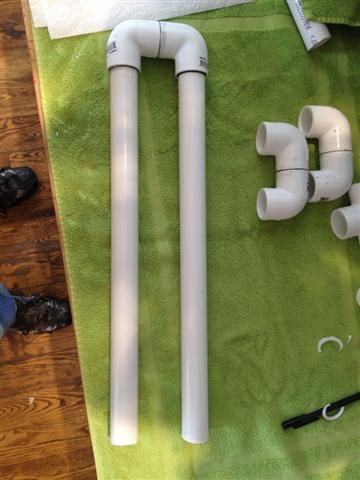 Now glue the other two Us onto the bottom of these two pipes, perpendicular to the U at the top of the pipes: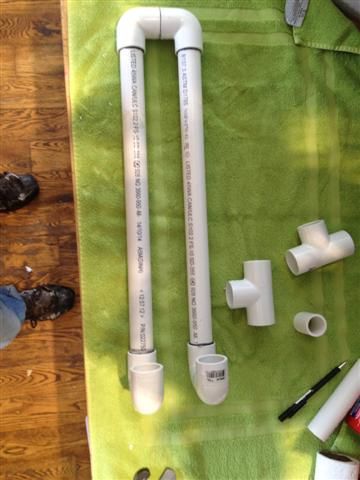 Next, use about a 4" piece of pipe and one of the Ts to create what will be the discharge of the overflow. Choose which pipe you want to attach it to, as this will dictate if it discharges left or right when it hangs on the back of the tank. Also glue a short piece of pipe into the discharge - you will connect your drain hose to this. Insert a long piece (longer than the total height) into the T - this will be the air vent. It is not necessary to glue the air vent, as it should never see any water in it... The last pipe is the drain pipe that goes inside the tank and is connected to the other U. I cut this below the water level that I want, and then put another T on top to set the water level. The T can be moved up or down a bit to adjust the level.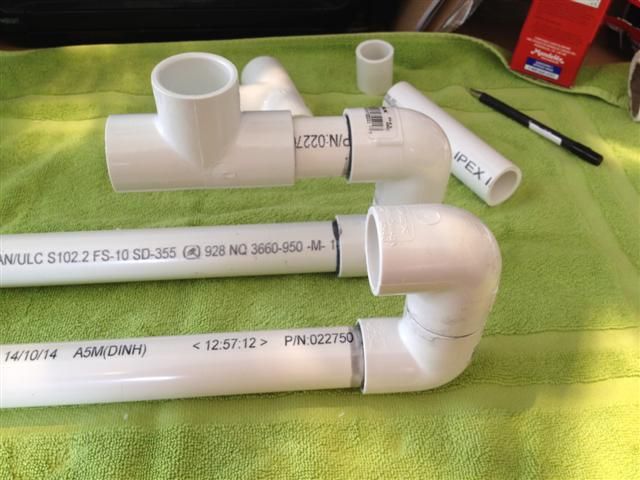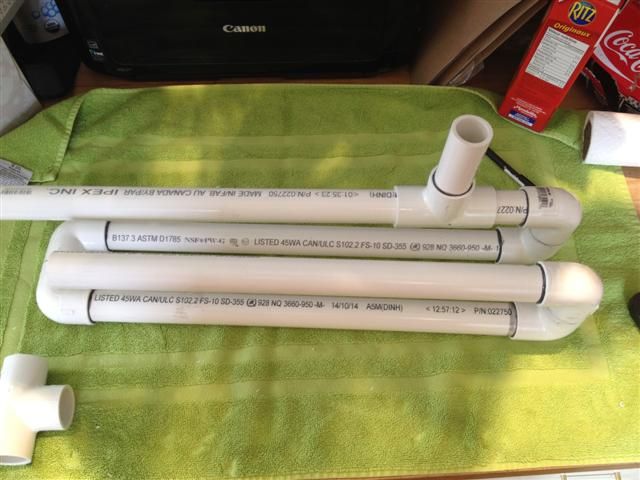 Finally - drill a small hole at the top and insert a check valve. This is where you will suck out any air to prime the overflow. And here it is in the tank! I brace it on the outside by putting sponges between the pipes and the glass to take up any slack. Holds it nice and firm.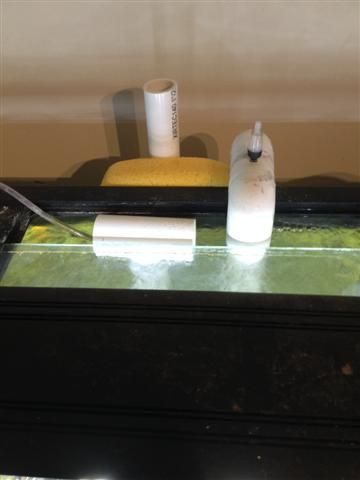 Tomorrow I will post the balance of the continuous water change system.

Sean.